In the World of Constitution Building in 2022
,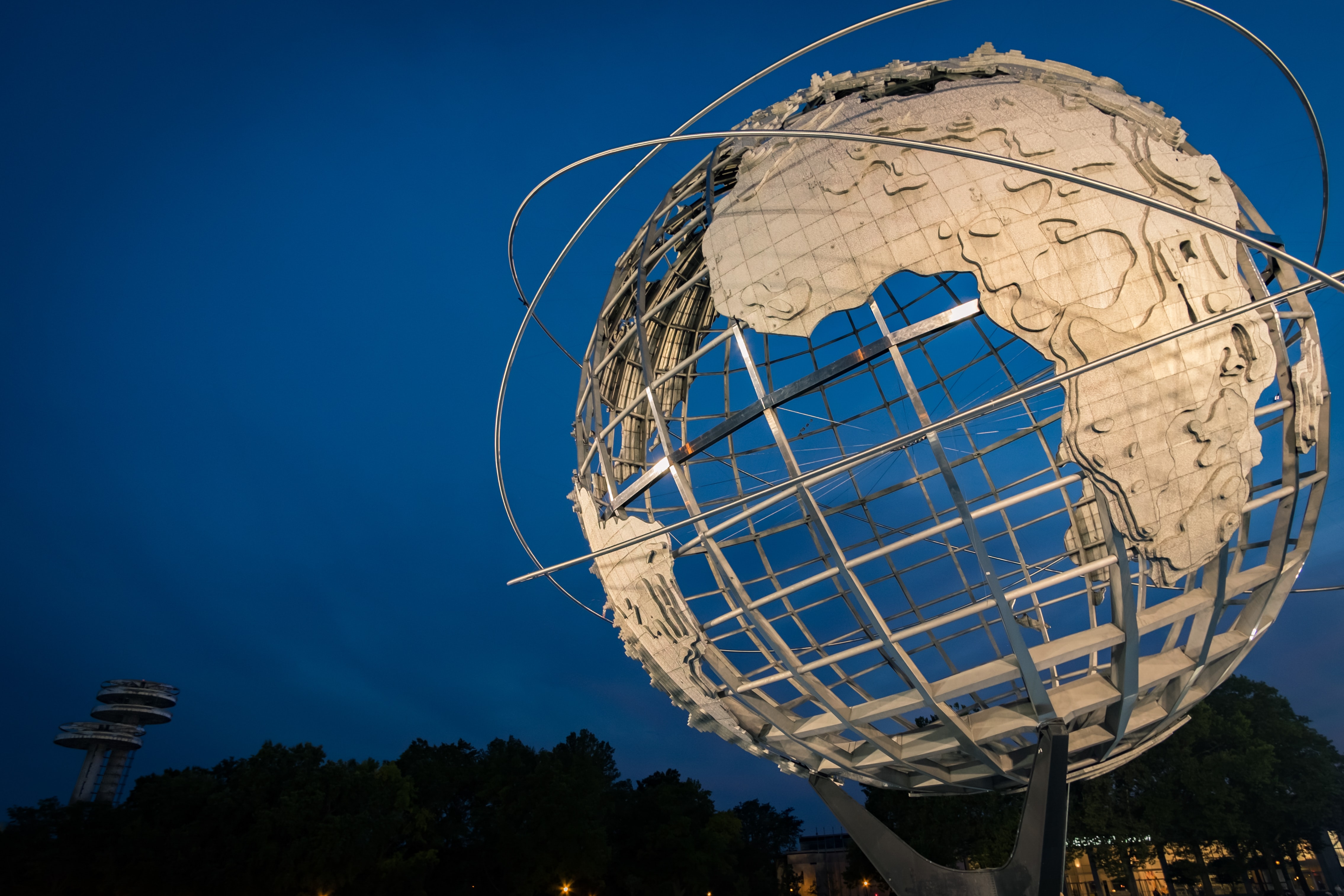 In 2022, countries continued to grapple with the political, economic, and social fallout of the Covid-19 pandemic, coupled with the global repercussions of Russia's invasion of Ukraine. Nevertheless, 2022 witnessed an uptick in constitutional review and reform activities, which the Constitution-Building Programme of the International Institute for Democracy and Electoral Assistance (International IDEA) reported on through ConstitutionNet, the only platform dedicated to generating, collating, and disseminating knowledge and updates on constitution-building processes worldwide.
Through our Voices from the Field series, ConstitutionNet invited local constitutional experts to evaluate the process and content of reforms in their respective countries. We published 30 original articles, covering some countries for the first time, ranging from Bosnia and Herzegovina to Solomon Islands, Cambodia to Wales. We have therefore expanded our coverage to approximately 128 countries since Voices was launched in 2013. In addition, our regular news digests ensured comprehensive updates on the world of constitution building in 2022, bringing over 350 pieces of constitutional news to our readers.
This year, a new constitution was born in Tunisia after a referendum (with historically low turnout) rubber stamped the year-long step-by-step monopolisation of state power by President Saied. 7,000 miles away, another new constitution failed, when Chile's proposed draft was rejected via referendum after a highly inclusive and participatory process (covered in a Voices from the Field series). In 2022, other countries passed significant constitutional amendments (e.g., Belarus, Brazil, Kazakhstan, Sri Lanka) or initiated reform processes (covered below).
The following sections analyse some notable trends and developments this year.
Constitutional responses to the war in Ukraine . . .
Russia's invasion of Ukraine dominated the European political landscape in 2022, causing intense debate and fuelling constitutional reforms. A contributing factor of Russia's invasion was its objection to NATO membership expansion, which Ukraine had cemented as its 'irreversible course' via 2019 constitutional amendments.
In response to the invasion, militarily non-aligned Ireland debated constitutionalizing its long-held principle of neutrality, while Finland ended 75 years of neutrality and filed for NATO membership less than three months after the invasion. Sweden likewise pursued a monumental shift after 200 years of neutrality, applying for NATO membership and passing constitutional amendments to address Turkey's objections that impeded its approval.
Other reforms also contributed to shaping Europe's new 'security and defence constitution.' Germany responded to the invasion with a constitutional amendment to increase its military budget and strengthen the alliance and defence capabilities of the German army. Denmark's citizens opted via referendum to join the EU common defence policy, marking the end of its unique defence policy opt-out as an initially cautious member state to the Maastricht Treaty. Citing the war in Ukraine, Hungary amended its Constitution to create a new category of legal emergency—a state of danger—in the case of armed conflict or humanitarian disaster in a neighbouring country. This amendment demonstrates the potential for abusive capitalization on emergencies, as Prime Minister Viktor Orbán was previously accused of misusing emergency powers during the Covid-19 pandemic to consolidate power and stifle dissent. Outside Europe, Singapore amended its Constitution as part of establishing a fourth branch of the military: the Digital and Intelligence Service. Addressing parliament, the Defence Minister stated that Russia-Ukraine cyberattacks illustrated the need to fight against external digital threats with a military approach.
. . . and other insecurity
Other countries passed constitutional amendments allowing the military to assist police outside of states of emergency. Despite objections from the Ombudsman, in June Seychelles amended its Constitution allowing defence forces to enforce laws related to "public security, environmental protection and maritime security." The Seychelles Human Rights Commission, the Ombudsman, and the Bar Association of Seychelles subsequently filed a constitutional complaint stating that the amendment undermined basic democratic structures and threatened the rule of law and human rights.
In October, Mexico's Congress passed a constitutional amendment to allow the armed forces to continue performing domestic law enforcement duties through 2028, which the President claims is necessary to tackle drug and cartel related violence. Less than two weeks later, the proposed reform was approved by over half of Mexico's state legislatures, meeting the constitutional threshold to become law. The following month, the Supreme Court upheld the constitutionality of the reform.
While the impetus for and character of the amendments vary, critiques centre on the dangers of an increased and indefinite militarization to the separation of powers and to society at large. To ensure the democratic principle of the primacy of the civil government, it is necessary for states to balance the perceived or actual need for military intervention in law enforcement with the imperative of ensuring due process, preventing human rights violations, and strengthening civilian justice institutions.
Conditions ripe for review
2022 saw the launch of numerous constitutional review processes envisaging comprehensive overhauls (e.g., Armenia, Belize, Guyana, Uzbekistan), the results of which we will likely see in 2023 and beyond.
Of particular note, there was a proliferation of constitutional review processes in Anglophone Caribbean states in 2022. Many of these states had previously expressed their intent to (re)examine their relationships to an increasingly remote and hereditary British monarch. After removing Queen Elizabeth as head of state in 2021, Barbados embarked on the next stage of its transition with the establishment of a constitutional reform commission mandated to propose a new, republican constitution. While parliament will have the final say on the draft in Barbados, Jamaica's constitutional reform initiative to become a republic will culminate in a referendum currently scheduled for 2025. The UK Overseas Territory Virgin Islands also started a constitutional reform process in 2022 under the shadow of a Commission of Inquiry report into corruption that recommended the suspension of its Constitution and imposition of direct rule by the UK.
Launched at the end of 2021, the Independent Commission on the Constitutional Future of Wales throughout 2022 conducted public consultations on potential reforms of the United Kingdom's constitutional structures, including constitutional possibilities for Wales. Its interim report, released in December 2022, homed in on three possible constitutional arrangements to ensure the future stability of Wales: strengthened devolution, symmetric federalism with England, Wales, Scotland and Northern Ireland, or independence.
A 2022 royal tour provided a further conduit to express lukewarm sentiments and decreased affinity with the institution of the monarchy, which accelerated after the death of Queen Elizabeth. While stopping short of initiating a review process, several states (e.g., Australia, Antigua and Barbuda) acknowledged future aspirations of republican constitutional reforms, and Scotland continues to consider a second independence referendum despite a UK Supreme Court ruling that this power is reserved by Westminster.
African Courts take center stage
In 2022, there were several high-profile decisions issued by courts in Africa that invalidated executive-initiated constitutional reforms. The differing reactions of the executive provided a litmus test of constitutionalism within each state.
As further analysed in International IDEA's Annual Review of Constitution-Building, in March 2022 the Kenyan Supreme Court ruled that the process of amending the 2010 Constitution under the Building Bridges Initiative (BBI) was unconstitutional. The key question for the Court was whether the executive-led collection of a million signatures to trigger a popular initiative amendment was constitutional. The Court ruled that a popular amendment process should be reserved only for ordinary citizens, and that the president as a state official cannot initiate such a process. The Supreme Court, however, ruled against the basic structure doctrine, which two lower courts had found to prevent the alteration of fundamental aspects of the Constitution except through a four-stage process involving civic education, public participation, a constituent assembly, and a referendum. Nevertheless, through this ruling (following the previous landmark decision annulling the results of the 2017 presidential election) and its acceptance, the principle of judicial independence in Kenya has been reinforced.
In September, Lesotho's High Court (sitting as the Constitutional Court), nullified constitutional amendments passed by an expired parliament that was recalled by the King under a state of emergency for the single reason of passing the pending amendments. The judgment was a blow for the government, under pressure from the Southern African Development Community and donors supporting the reforms contemplated for nearly a decade. While the government appealed the decision, the Court of Appeal in October upheld the High Court judgment, pointing to the otherwise detrimental precedent of solving political problems through declarations of emergency. The government ceded defeat, stating "The government of Lesotho obeys the decisions of the courts and therefore it will adhere to the order of the court."
Later in 2022, the Constitutional Court of the Central African Republic issued a landmark decision that nullified presidential decrees to establish a constitution drafting committee to replace the 2016 Constitution. The ruling was widely understood as thwarting the President's plan for a constitutional referendum and amendment of the presidential term limit. While the decision was a potential bastion of light in the increasing use of constitutional amendment or replacement to avoid presidential term limits, the executive response was to prematurely remove two judges, including retiring the president of the Constitutional Court from her academic post and her judicial role for alleged "definitive impediment." As underlined by the UN Independent Expert on the situation of human rights in Central African Republic, the President's apparent retaliation undermined core principles of independence of the judiciary and institutions, and the separation of powers.
Looking toward 2023
If 2021 suffered from a 'pandemic of coups,' 2022 might be diagnosed with 'long-Covid', replete with lethargic and deadlocked constitution-making processes in Chad, Guinea, Libya, South Sudan, Sudan, and Syria (with Burkina Faso experiencing two coups in 2022). Nevertheless, there was some movement in Mali, where the military authority has stated that the draft constitution submitted by a constitution drafting commission in October will be put forward for referendum in 2023, with elections to follow in 2024.
We can also expect an expansion of the current focus on insecurity to encompass the looming spectre of climate change and environmental degradation. Tuvalu is presently considering a dystopic, first-of-its-kind constitutional amendment to protect its statehood, sovereignty, and maritime borders should the territory become uninhabitable by 2050. To be sure, constitutional innovation is needed as the climate crisis evolves, with expansive and holistic rights for current and future generations, more ambitious state duties, and robust oversight and enforcement institutions. Chile's draft constitution, albeit rejected at referendum, showcases constitutional design options for an ecological constitution. Other innovations might come from unexpected sources, perhaps from ever-increasing deliberative democracy mechanisms like citizens' assemblies, where bolder thinking flourishes away from the constraints of party politics. For example, Ireland's 2022 Citizens' Assembly on Biodiversity Loss recently recommended constitutionalization of the rights of nature, still rare outside of Latin America. In conflict-affected settings, constitutional drafters will need to contend with the nexus between control of depletable natural resources and conflict, integrating a climate change and sustainable development lens in constitutional environmental provisions.
And in 2023 the spotlight will once again be on Chile, where lawmakers recently reached an agreement on a new constitutional reform process. Unlike the 2021-22 constitution-making process, in this proposed iteration, which still needs to be approved by Congress, a draft constitution would be prepared by a commission of 24 experts and drafted by 50 directly elected delegates. Like the previous process, gender parity is baked into the design, as is Indigenous peoples' representation. The new process, by comparison to the previous one, will likely prove the imperative of elite buy-in for the success of any constitution-making process.
As we wrap up for 2022, the Constitution-Building Programme Team thanks our readers. We look forward to providing you with timely analysis of constitutional reform processes in 2023.
-----
Sharon Pia Hickey is the editor of ConstitutionNet.
-----
If you are interested in contributing a Voices from the Field piece covering issues of constitutional change in your country, please contact us at [email protected]