Designing for gender: does Zambia's draft Constitution stand up to scrutiny?
,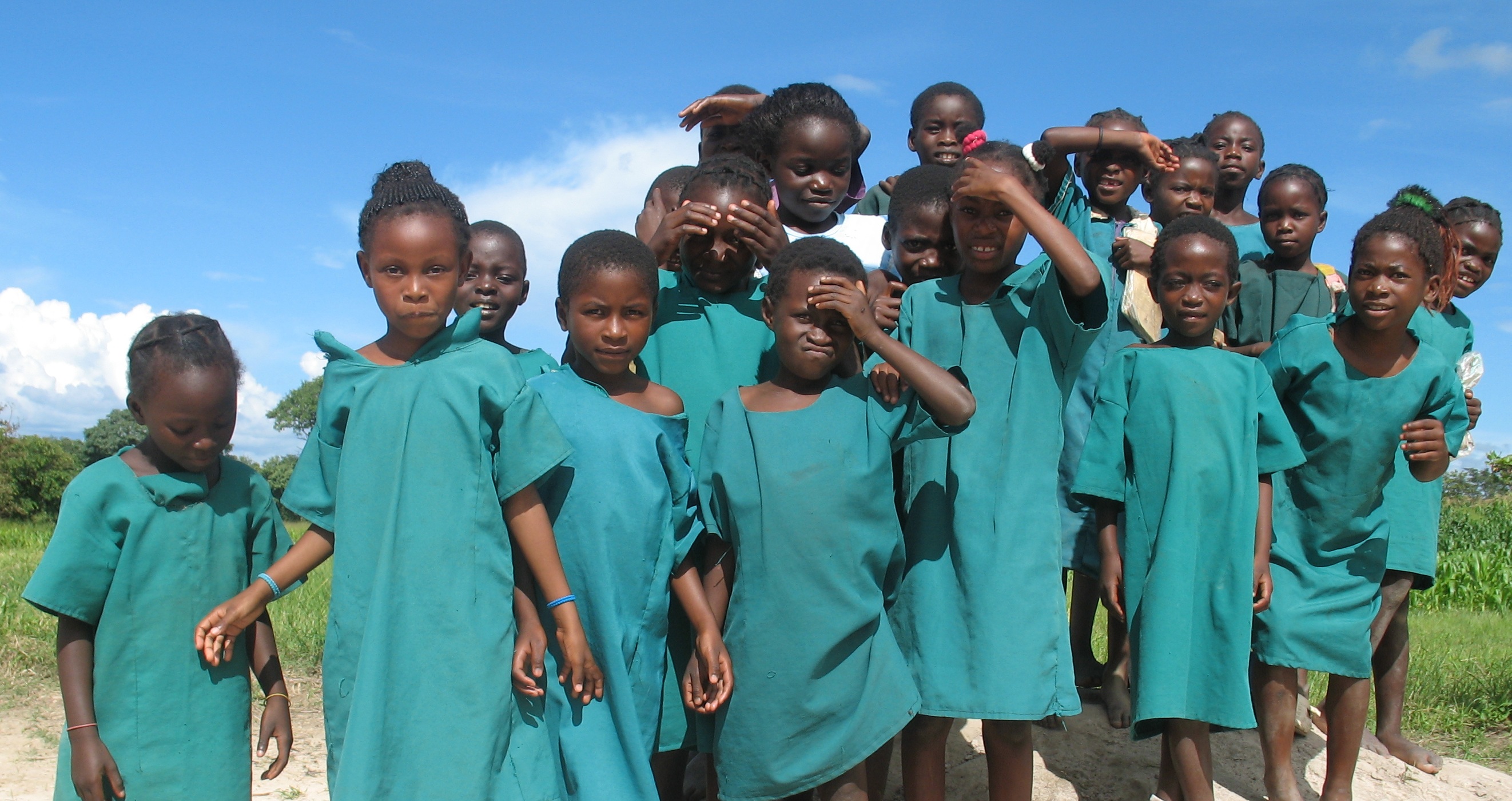 When current Zambian President Michael Sata ran for office in 2011, women—amongst others—welcomed his potential administration as a panacea for some of the governance deficits of previous regimes. They saw, amongst others, his promise for constitutional reform as an opportunity to finally address gender discrimination and many of the injustices plaguing society. There is consensus in Zambia, especially within the women's movement that past constitutions have been top-down impositions that ignored the hopes and aspirations of Zambians. Shortly after his election, President Sata set up a Technical Committee (TC), as promised, which was charged with writing a new Constitution to be approved via a referendum. The TC was to build on existing drafts, which had been developed by previous commissions but never became law. Key amongst them was the Mungo'mba draft (2005), named after Wila D. Mungo'mba who chaired the Commission. Following country-wide consultations, the TC has since produced two drafts—the first in April 2012 and the second in November 2013. The latter, now considered the final draft, was submitted to the President by the TC in December 2013. Amid a political imbroglio that has since gripped the nation following Sata's controversial decision not to release the draft constitution to public scrutiny, Zambia's watchdog published a leaked 'unofficial' version on 16 January. What promise does this draft, uncertain as the current political climate makes its future look, hold for the Zambian woman?
Minimum conditions
"That this document overlooks the necessity of quotas in a continent and in an era where female representation is not only on the rise as,[…] but also, where the issue itself is becoming central in constitutional reform as seen in recent processes in Kenya, Zimbabwe and Tunisia, is clearly a cause for concern."
To answer this question, it is important to bear in mind the ten Minimum Conditions, agreed upon by civil society organizations in June 2013, which any new Zambian Constitution should include. In so far as they relate to gender, these include, amongst others: (1) fundamental rights, with particular emphasis on equal protection with respect to socio-economic rights, (2) traditional customs with a need to eliminate repressive customary practices that prejudice women and the enjoyment of their human rights, and (3) equality before the law to ensure equal treatment of women, particularly with respect to access to employment and political space. Some degree of progress has clearly been made when this draft is sized up against these Conditions.
Customary practices and the law
Key amongst the improvements is the redefinition of the relationship between customary law, traditional practices, and positive law. The legitimacy of customary law and traditional practices in Zambian society is now recognized only to the extent of their consistency with the higher values of the Constitution. Viewed from a rights perspective, this is a crucial development as it practically outlaws customs that recognize negative practices such as gender based violence, or that deny women property and inheritance rights (which is a very common practice in Zambia). The draft guarantees gender equality (article 51), while its proposed Bill of Rights proceeds to specifically prohibit forced marriages, a customary practice to which young Zambian women and girls remain particularly vulnerable (articles 60-61). Women are also granted additional rights, such as the right to change the nationality of their children and to choose a family name, (Article 53 (b) (e)).
Gender Equality Commission
In addition, Article 263 of the draft proposes the creation of a gender equality commission which will, inter alia, 'monitor, investigate, research, educate, advise and report on issues relating to gender equality; ensure compliance with rules and laws relating to gender; and take steps to secure appropriate redress to complaints relating to gender equality.' The establishment of gender commissions in constitutions is gaining prominence in many countries in the neighborhood, with Zimbabwe and Kenya being the most recent. To the extent that they combine watchdog, investigative, advocacy and reporting functions, gender commissions are important tools in the struggle against gender discrimination and the creation of one in Zambia must be seen as a positive development. Although it is difficult to speculate on how this commission will function in practice, and on how it will interact with other institutions such as the Constitutional Court, that the Zambian drafters have thought about it is itself significant, as it demonstrates increasing awareness within policy-making circles that Zambian women and that the protection of their rights cannot be left to chance.
The draft, unlike the current constitution, likewise shows more sensitivity to language by using more gender neutral terms to refer to subjects, rather than the traditional and arrogant masculine formulations of previous dispensations. While this may look like a minor change, it does again speak to the awareness that is developing in Zambian policy making circles on the question of gender and women's rights.
Reproductive health
Yet, there are still a number of significant shortcomings that deserve special attention. One stands at the intersection between the right to life and women's right to reproductive health. The other relates to women's representation. With respect to the former, Article 28 (1) of the draft provides that a person has the right to life and paragraph 2 thereof further emphasizes that such life begins at conception. In practical terms, this implies that the termination of a one week old—or even younger—embryo may, depending on the circumstances, be classified as abortion and therefore punished as murder. Not only does this formulation contradict and defeat the right of women to reproductive health guaranteed by article 51 (4a) of the same draft, but also, it has the potential to exacerbate maternal mortality rates attributed to clandestine and potentially unsafe abortions, as women continue to be subjected to conservative statutory laws as well as religious and customary beliefs that restrain them from freely making decisions over their own bodies.
Representation challenge
Representation of women in parliament remains a critical issue in Zambia, despite the reintroduction of multiparty politics more than two decades ago. Indeed, as one author has observed, the number of women in parliament only seem to be decreasing: women held only 11.5% of legislative seats in 2011 as opposed to 14.6% in 2006. Only 106 of the 709 candidates, according to Zambia Electoral Commission data, selected to stand for Parliament in 2011 were women. By the same data, they accounted for only 6% of representation in local government. Evidently, while other countries like Angola, Mozambique, Rwanda, and Kenya are adopting higher quotas, and some, like Zimbabwe and even much recently Tunisia, are speaking more of parity in response to this challenge, Zambia is yet to consider any affirmative action measures that will improve the representation of women in politics and governance. Many women's groups advocated for a policy shift in this direction, with repeated motions and submissions to the technical committee drafting the Constitution but that now seems to have been in vain as the current draft Constitution remains conspicuously silent on the issue. That this document overlooks the necessity of quotas in a continent and in an era where female representation is not only on the rise as, this article argues, but also, where the issue itself is becoming central in constitutional reform as seen in recent processes in Kenya, Zimbabwe and Tunisia, is clearly a cause for concern. The underrepresentation of women in the TC—four out of seventeen members—itself speaks volumes of Zambia's continuing disregard for the role of women in politics, and may have contributed to the draft's inadequate treatment of gender issues.
Some of these limitations highlight that, even if the stalemate over this draft Constitution is finally resolved and it becomes fundamental law, the struggle for genuine gender equality in Zambia will remain far from won. Women's representation, which this draft fails to address, remains a critical one as long as the very constituency best placed to represent, advocate for, defend and protect women's interests is not empowered to do so. Without adequate representation, everything else may be cosmetic.
[1] Hope Mubanga is a Programmes Manager at the Foundation for Democratic Process (FODEP), in Lusaka. Views expressed in this piece are personal and represent neither the positions of FODEP nor International IDEA